Saturday
October 14
10PM - 7PM
Lil Bobby Hutton Park
1651 Adeline St
Oakland, CA 94607
Check here for updates and changes
All Day The Exhibit A Dream Invitational Graffiti Battle
All Day Baobab Marketplace and Beauty Zone
All Day Black Reparations Mural with Malik Seneferu
10am - 12pm LIL Free Breakfast Hosted by Jenn Johns and ft. Mama Charlotte O'Neal
12pm - 4pm The Black Panther Party Survival Conference Revisited ft. SOL Development, Health Screenings and BPP Tours of West Oakland
11am - 5pm The Life is Living Kids Zone
12pm - 5pm Panther Skate Plaza
11am - 5pm Africa in Oakland Dance Zone
12pm - 5pm Panther Skate Plaza
1pm - 5pm Karl Watson Skate Day at Town Park
4pm - 6pm The Black Panther Dance Party with the Homebase Crew
12pm - 7pm The Future 50 Hip Hop Show Ft. Bella Bahhs, Basi, JWalt and Coast Contra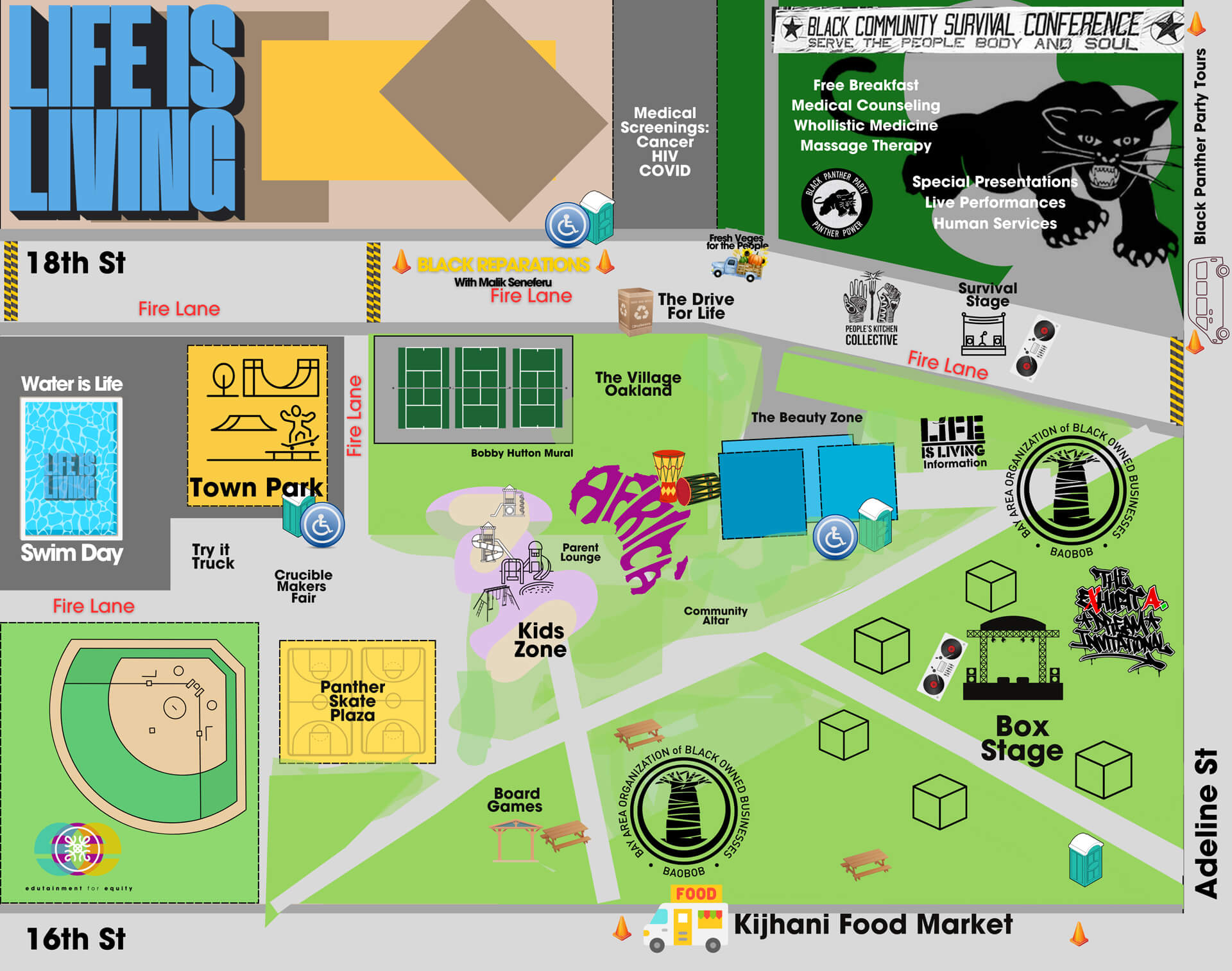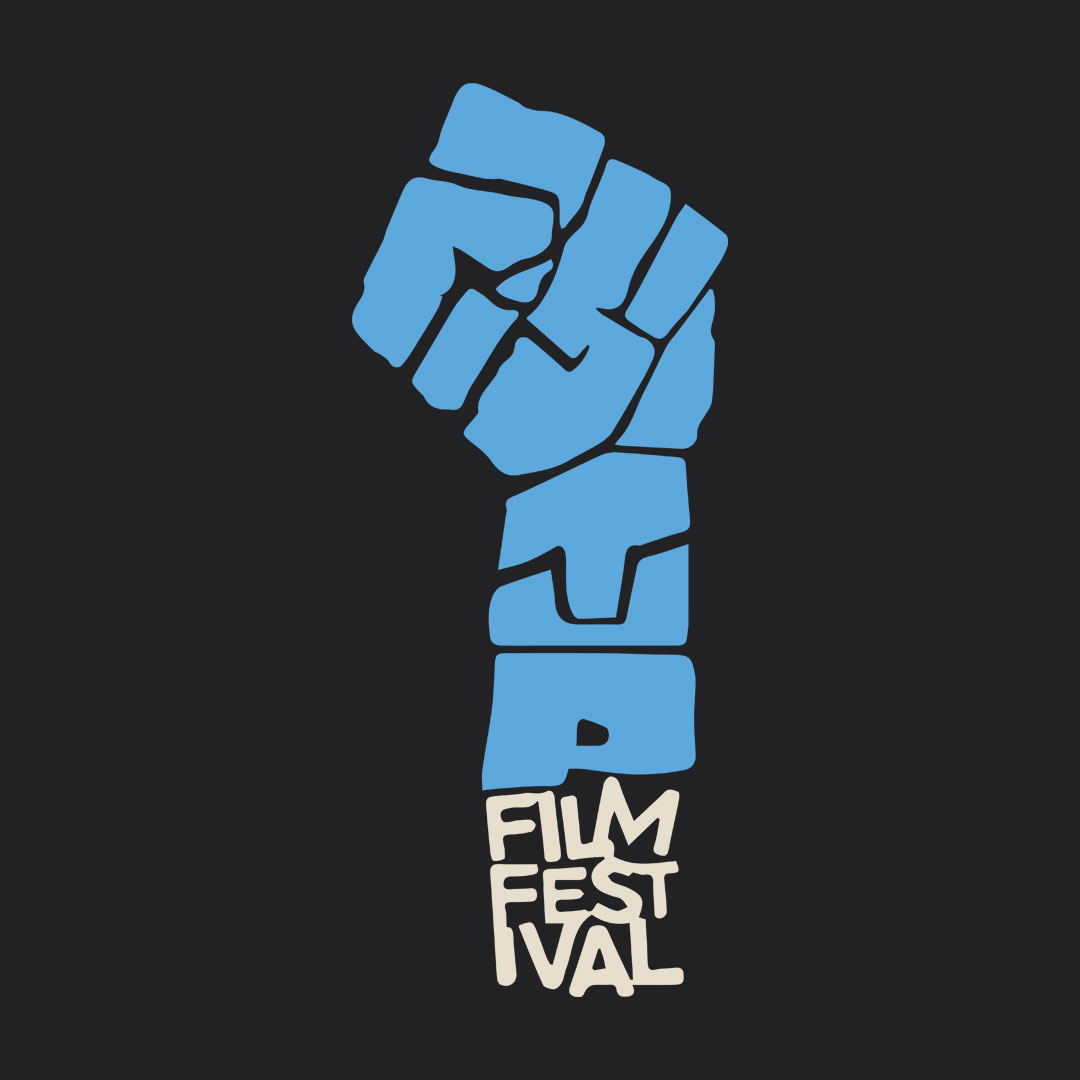 14th Annual Fist Up Film Festival
In collaboration with Life Is Living and La Peña Cultural Center. For the latest information, visit fistup.tv
Opening night "LOVE TO LIVE" short film series
Oct. 5th - La Peña Cultural Center at 7pm
De La Calle + ¡Dímelo Rapiando!
Q&A with filmmakers Nicklas R Barili & Eli Jacobs-Fantauzzi  Oct. 6th - La Peña Cultural Center at 8pm
Beyond Walls Film Series + La Vida es Sagrada
Co-presented by Working Films & CURYJ  Oct. 7th - La Peña Cultural Center at 6:30pm
Indigenous Film Night
Oct. 8th - La Peña Cultural Center at 6pm
Unapologetic
Q&A with Filmmaker Ashley O'Shay and star Bella BAHHS
Oct. 13th - East Side Arts Alliance, TBA 7pm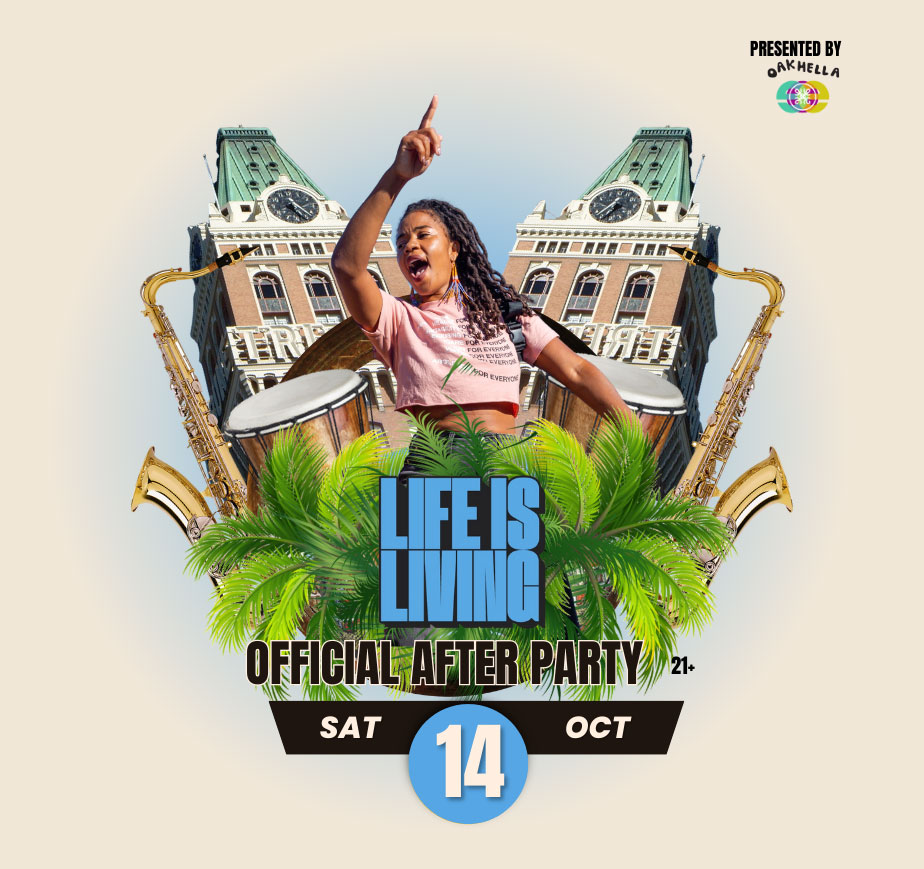 Life is Living Afterparty
Saturday, October 14 9PM-2AM Good Air Studios 2040 Livingston St. Oakland
Oakhella resident DJs @bijou_djkream & @fiveminusdeuce, alongside guest DJ @joogmac bringing you the slaps spinning Hip-Hop, Afrobeat, Funk, Remixes and more.
Get your $10 pre-sale ticket. They won't last long so grab your now!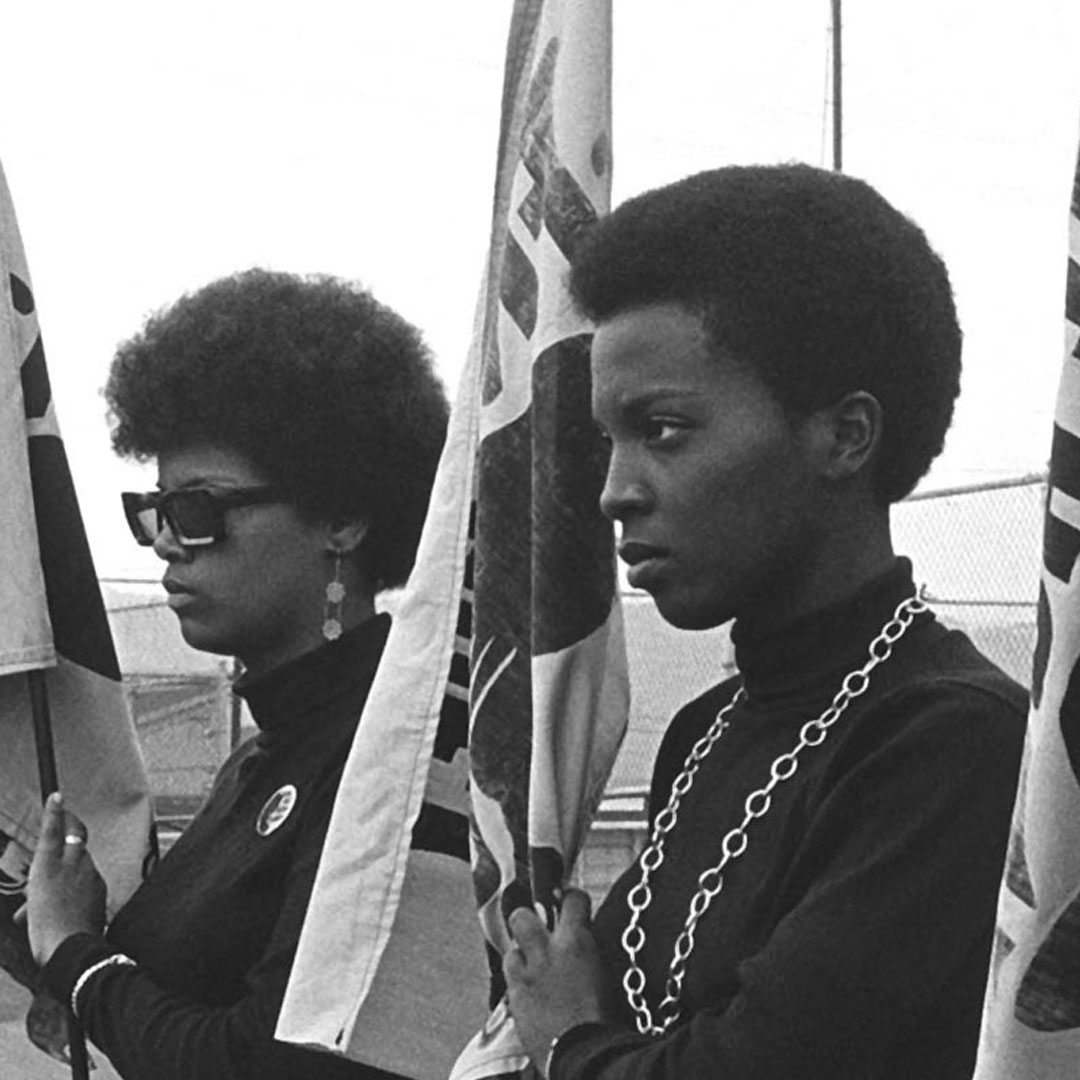 Panther Day For the Culture
Featuring Guest Speakers, Vendors, and Live Performances to honor the 57th Anniversary of the Black Panther Party for Self Defense, and the Lumpen Awards for Community Activism and Recognition. Sponsored by Hip Hop TV and the Black Panther Alumni Action Network in partnership with Life is Living.